Whenever we hear of Asia as a travel destination most of us picture the bustling streets with street food vendors and the unbearable traffic. While part of it is true, Asia is also home to one of the best tropical tourist destinations in the world. The islands in Asia are one of the most breathtaking places in the world if you love clean waters and the bright sun.
Islands in Asia are the ideal destination for your next island trip if you want to experience white beaches that stretch forever, turquoise oceans teeming with marine life, towering cliffs, lush rainforests, and palm palms for days.
To make your task of finding the sweet island spot in Asia,  we have gathered our long-time traveling experience to make a list of some of the best ones out there. Do keep in mind that this is a random list with the locations being in no particular order. As far as the budget goes, almost all islands will cost you the same more or less. However, there are expensive options available if you need that special treatment. 
The Best Islands in Asia
Siargao, Philippines:
If you are looking to visit islands in Asia which are surfer friendly then Siargao is one of the places you should check out. And that is not without reasons. This island hosts the Cloud 9 Reef Break, which is one of the best spots for surfers all around the world. However, the best thing about islands in Asia is that you will not be limited to one certain activity. The same goes for this one as well. 
Some of the greatest island hopping experiences in the Philippines are available on Siargao. By renting a private boat and leaving early, you may avoid the throng and reach the idyllic islands. Interestingly, you'll save money by doing this.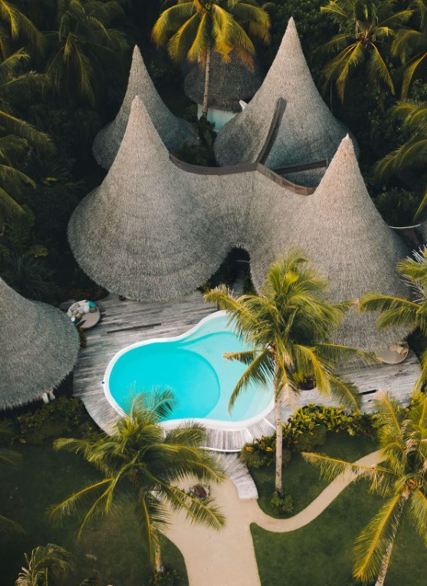 Penghu Islands, Taiwan:
We all have heard of the islands in Bali, Phuket, or the Philippines. But one country in Asia which does not get enough credit for its islands is Taiwan. However, Penghu is the place to go if you're wanting to exchange the hectic streets and peculiar tastes and scents of Taiwan's city life for island sensations. Despite the 90 islands and islets that make up the archipelago, make Magong City your home. The simplest port to access from the mainland is this one.
The journey to the island is an experience in itself. There are two ways to get to the island, either by boat or by airplane. But if you're short on time, we would strongly advise flying. Since the trip is just 20 to 30 minutes long, you won't have much time to take in the ocean sights before landing once more. There are several flights every day from both Taichung and Taipei.
Koh Tao, Thailand:
We cannot be talking about islands in Asia, and not mention Thailand. A lesser-known island in Thailand is Koh Tao. It is one of Thailand's greatest islands to visit and is well-known for its fantastic and affordable diving options.
Despite being one of the most affordable locations on earth to finish several diving courses, the quality of diving is unaffected. There are a variety of magnificent sites to behold beneath the surface of the sea, including a shipwreck to explore, night diving, and a teeming marine life.
There are several fantastic snorkeling locations where Black Tip Reef Sharks and enormous schools of fish may be observed from the surface if you don't want to spend a lot of time underneath.
You can also find the best pubs and clubs in Koh Tao as well if you're just looking for a fun party atmosphere to unwind on the beach. This island has a little bit of everything for everyone.
Andaman Islands, India:
Let us shift our compass to the Indian subcontinent now and the best islands in Asia in that region. The Bay of Bengal is made up of over 300 islands, only 37 of which are inhabited. It boasts tropical rain forests, silken beaches surrounded by mangroves, and exceptional indigenous species. The islands have a lot to see, including coral reefs, rice fields, orange groves, and limestone caverns. Some visitors might wish to walk the natural paths, while others might just want to gaze out to sea. Many visitors choose to take boat excursions at Mahatma Gandhi Marine National Park, where they may view coral and sea turtles in particular, to enjoy it all. No matter what perspective you have, it will be "breathtaking," as one reader assures.
Phu Quoc, Vietnam:
One of the top tourist destinations in Vietnam is Phu Quoc. It is ideal for people who enjoy diving, luxury hotels, and white sand beaches. This beautiful island off the coast of Vietnam appears to belong in Cambodia, but it is a part of Vietnam. From Ho Chi Minh City or Hanoi, Phu Quoc is readily and reasonably accessible by plane.
Sao Beach and Long Beach, two gorgeous beaches that are excellent for swimming and snorkeling, are among Phu Quoc's most well-known attractions. A visit to Dinh Cau Night Market is essential if you adore seafood, which Phu Quoc is known for.
Stool yourself down and enjoy some delectable seafood in a relaxed setting. Surely one of the most enjoyable and luxurious islands in Asia
Searching the Finest Islands in Asia:
There are so many islands spread all across the Asian continent that putting all of them in one article is sort of a hassle. Regardless, we just want to conclude by saying that if you are used to hearing and traveling to islands like the Caribbean, Bora Bora, or Santorini then Asia has cheaper options. These islands are filled with activities that can provide you with a memorable experience. In addition to Indonesia, Thailand, Vietnam, and Taiwan there are other options in India and Sri Lanka as well. Make sure to check them out as well.